BIRTH POOL
The mother's needs for comfort and spaciousness are met in this Birth Pool. Fjordblink ® Birth Pools are developed and designed in collaboration with Danish midwives. The rounded edges are comfortable to use as support in various birthing positions. Integrated sitting and resting surfaces and non-slip footrests facilitate getting in and out of the pool and also serve as support for the mother. Here there is room for the mother to choose whether she wants to lie, sit, squat or kneel.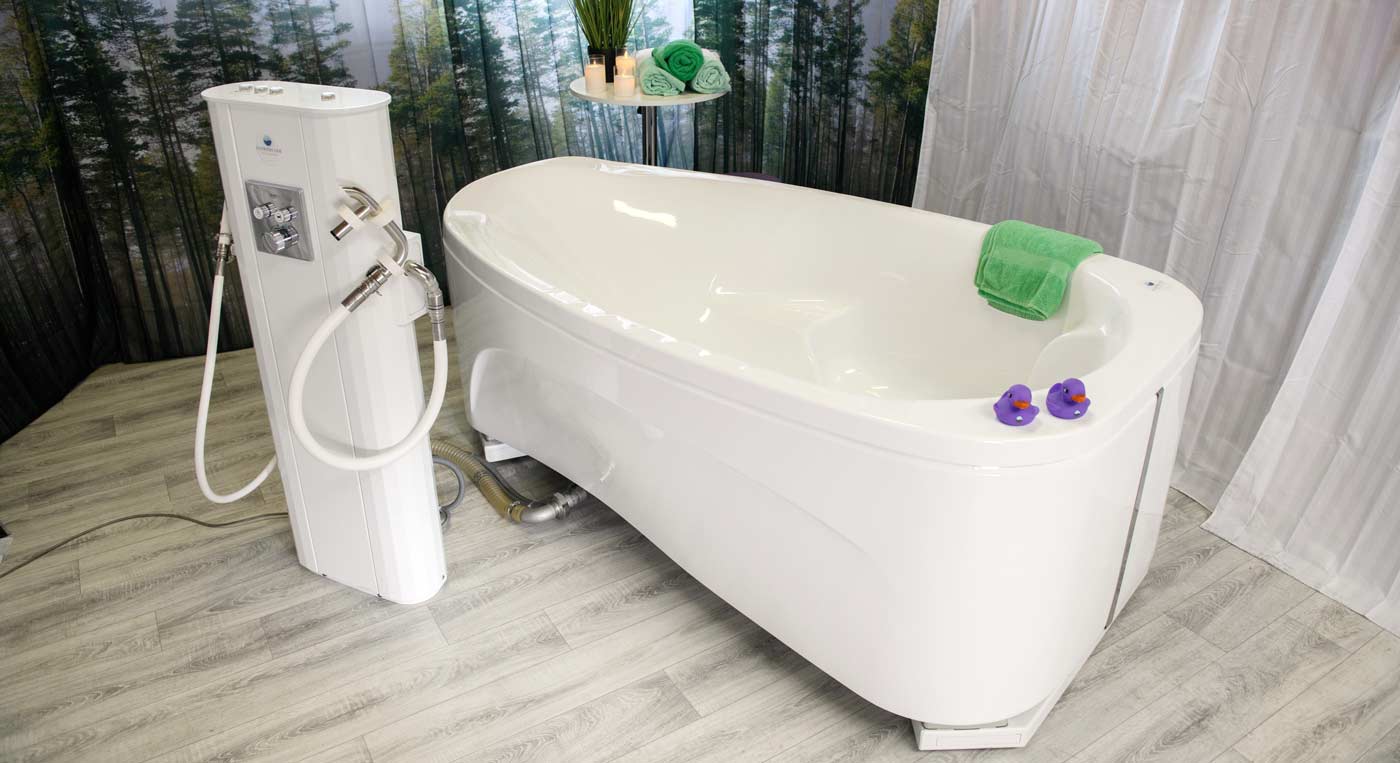 We have optimized your workspace so you can maintain a convenient and ergonomically correct posture when assisting around a birth pool. You can continuously adjust the hight of the birth pool. The silent
lifting/lowering system offers you an optimal working position that suits your personal height. The rounded and smooth edges and stability, makes it comfortable and safe to lean against and over the tub. The bottom frame and sidepanels surrounding the pool allow room for your knees and feet.
Emergency Exit
The silent raising/lowering system allows you to achieve the right working height and ergonomic best position, making it easier to work at eye level with the woman giving birth.
The Birthpool is fitted with wheels that are easily operated via the same panel on the supply column, where also raising / lowering function and drainage system are operated. The wheels below the bottom of the Birthpool allow for flexible placement, including when cleaning or reorganizing the birthing room.